WHO WE ARE
The mission of Kingswood United Methodist Church is to make disciples for the transformation of the world. Putting these words in practice, the members of our congregation understand that they have been "blessed by God to be a blessing" to others. Every member of our church is encouraged to grow as a disciple of Jesus Christ by participating in three areas of ministry: spiritual formation through worship, prayer, and Bible study; service through outreach and mission; and witness through faith-sharing in word and deed. We hope this webpage will be a blessing that enables you to connect with God and others for God's glory!
What We Believe
We believe in one God, revealed to us in three personas: Father, Son, and the Holy Spirit. The Father is the Creator of the world, and his Son is Jesus Christ, who redeems creation of its sinfulness. Both the Father and the Son send forth the Holy Spirit, through whom we receive God's gifts and are empowered to love others.
We believe that the natural world is God's handiwork.  We dedicate ourselves to its preservation, enhancement, and faithful use by humankind.
As Christians, we commit ourselves to the rights of men, women, children, youth, young adults, the aging, and people with disabilities. We seek to improve their quality of life and to advocate for the rights and dignity of all persons.
We dedicate ourselves to peace throughout the world, to the rule of justice and law among nations, and to individual freedom for all people in the world.
We believe in the present and final triumph of God's Word in human affairs and gladly accept our commission to manifest the life of the gospel in the world.
Meet Our Pastor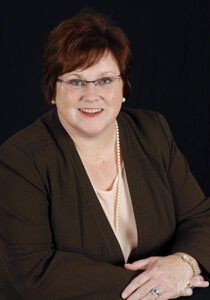 A native of Blue Springs, Alabama, the Reverend M. Kathryn Knight ("Kathy") was appointed as the Pastor of Kingswood United Methodist Church, effective July 1, 2018.  She is passionate about preaching the Good News, designing uplifting traditional worship services, and teaching thought-provoking Bible studies.  She enjoys and encourages participation in outreach and mission projects to help those Jesus described as "the least of these".
Kathy spearheaded the introduction of the Too Good For Drugs curriculum in elementary schools in Alabama and Florida, served on the steering committee of the Bridges Out of Poverty for Santa Rosa County, Florida, and is a Paul Harris Fellow of Rotary Club International.
She currently serves as Counsel for the Church of the Alabama-West Florida Conference and as the Chair of the Conference's Standing Rules Committee.  Formerly Kathy served for more than eight years as a member of the Board of Ordained Ministry of the Alabama- West Florida Conference.  Part of her responsibilities on the Board of Ordained Ministry included serving as the Chair of the Conference Relations Committee and as a member of the Executive Committee.  Kathy is the former Chair of the Committee on Petitions and Resolutions and Vice-Chair of the Board of Trustees for the Alabama-West Florida Conference. She also currently serves on the Nominations Committee for the Mobile District of the United Methodist Church.
She is a graduate of Samford University (B.A.), Perkins School of Theology at Southern Methodist University (M. Div.), and the University of Alabama School of Law (J.D.).  Prior to entering seminary, she practiced law in Mobile, Alabama for more than 20 years.
Our Leadership Team
Open Staff Position: Director of Children and Youth
Kingswood United Methodist Church, located in the Terrace Hills neighborhood adjacent to Dodge Elementary School in Mobile, Alabama, is known for a commitment to uplifting and meaningful traditional worship, excellent Christian educational opportunities, and heartfelt mission and ministry to those Jesus described as "the least of these".
We are in the process of receiving applications for the position of Director of Children and Youth.  The Director of Children and Youth Ministry will be an important and integral part of this exciting opportunity to provide for the spiritual needs of children and youth in our community.   Responsibilities include the leadership and coordination of outreach, missional, and educational offerings for children and youth within and beyond the walls of Kingswood United Methodist Church, as well as the recruitment of volunteers to implement new and invigorating age-appropriate programs.
This part-time position includes overseeing and coordinating: a) Sunday School curriculum for children and youth, b) activities for Children's Church and United Methodist Youth, c) participation in children and youth choral and handbell choirs, d) life-changing service projects and mission trips, and e) special community-wide seasonal events open to the public.
Salary is commensurate with experience.  To apply, send a resume to secretary.kingswood.umc@comcast.net.
Julie Plummer
Executive Administrative Assistant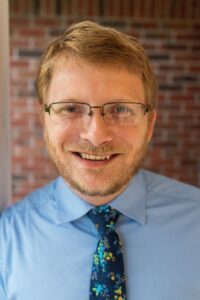 Daniel Comeaux              Director of Music Ministry
Betty Gibert
Nursery Worker
Anna Lanier
Nursery Worker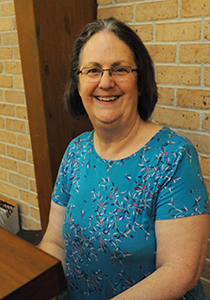 Janean McCawley
Organist, Hand Bell
Choir Director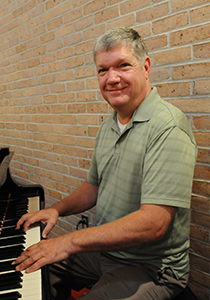 Danny Hall
Pianist